Romania-USA: problems for each, solutions from both
It is said that solid friendships are difficult to find, but even more difficult to maintain. After a tradition of 135 years in diplomatic relations, Romania and the US seem to have found the perfect recipe for a strong partnership. This year, the US business community receives positive signals from the political activity, while the TTIP is still on track. Alexandra Lopotaru and Magda Purice talk to representatives of the US Embass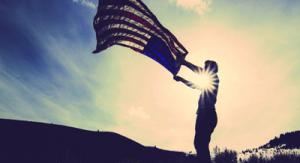 This year marks the 135th anniversary of US-Romanian diplomatic relations, witnessing major activity in terms of both political and economic bonds. Romania saw multiple visits of high US officials this year, including Assistant Secretary of State for European and Eurasian Affairs Victoria Nuland in early 2015, stressing the importance of the partnership between countries. Also, Deputy Secretary of Commerce Bruce Andrews paid an official visit to Romania in May, leading a delegation of the US companies during the ′Regional Cybersecurity Summit' in Bucharest, being an important occasion for acknowledging Romania as a tech-savvy market. Furthermore, the ′New Perspectives of the US-Romania Strategic Partnership Forum' organized by Bucharest University in late March under the auspices of the Romanian Presidency brought to Bucharest US Congressman Mike Turner, Chairman of the Romanian Caucus of the US Congress.
The constant political activity is sending positive signals to the investors' community, say experts, creating an opportunity to reinforce the dialogue with the Romanian counterparts' key recommendations for improving economic governance which will eventually lead to a more attractive investment climate. According to Romania's Trade Registry Office, there are a total of 6,985 companies with US capital (up from 6,747 July last year), which represents 3.48 per cent of the total companies with mixed joint capital registered in Romania. According to the same source, the cumulative net stock of Foreign Direct Investment (FDI) from January 1990 to April 2015 totalled 55.29 billion USD, up nearly five billion USD since December of 2013, representing about 27.8 per cent of Romania's 2014 GDP.
At the end of April 2015, the United States' cumulative net investments into Romania amounted to 1.36 billion USD, ranking 11th place after Holland, Austria, Germany, Cyprus, France, Greece, Italy, Spain, Luxemburg and Great Britain, and representing 2.55 per cent of total foreign investments into Romania. However, official figures from both the United States and Romania provide only a partial picture of investment, as many US companies invest in Romania through their European subsidiaries. Thus, these investments are recorded as coming from the European country in which the subsidiary is located. If one should uncouple intermediary countries, the US Embassy estimates that the United States would be within the top five largest origins of foreign investment into Romania.
The importance of the close strategic relationship between Romania and the United States for investors is highlighted also by Michael Stewart, the Economic Counsellor of the US Embassy in Romania, who says that investors appreciate it for offering them a certain comfort. "Our bilateral relationship is on solid ground, and that comforts any private company considering Romania as a place to do business," Stewart tells The Diplomat - Bucharest. "But what is most important to US investors - and indeed, to most foreign investors - is that their investment is secure, that the rules of the game don't change radically, and that if tax regimes, regulations, or other rules of the game are adjusted, they are consulted in a predictable and meaningful way."
The same perspective is echoed by Daniela Nemoianu, the president of American Chamber of Commerce (AmCham) in Romania, who states that Romania′s Strategic Partnership with the United States, which although is mostly focused on military/defence objectives, provides a favourable framework for increasing cooperation in the economic realm. "We at AmCham welcome the openness of the US officials for dialogue with the business community, each visit representing a valuable opportunity to provide first-hand input on doing business in Romania, addressing the concerns of our member companies, making policy recommendations as well as reporting progress," Nemoianu tells The Diplomat - Bucharest. "US investors already operating in Romania are committed to the Romanian market, and companies would often disclose plans to expand their capacities. However, I believe that high-officials' visits are even more important in building confidence, especially among prospective investors."
Michael Stewart goes on to say that effective and transparent channels of communication are critical elements to provide stability and predictability for the business climate, with the United States and Romania cooperating in this regard. In October 2013, US Secretary of Commerce Penny Pritzker met with Romania′s Prime Minister Victor Ponta to discuss the commercial relationship between the United States and Romania, including the difficulties that US firms face in the Romanian market. During that meeting, the Prime Minister agreed to Pritzker's suggestion to develop an "Action Plan" to address business climate concerns in Romania. In May 2014, the Prime Minister and his entire economic cabinet signed the ′Action Plan', which focused on consultation with industry in advance of passing legislation. In March 2015, a second ′Action Plan' was signed, expanding and committing the Government of Romania to make further progress on this and other issues of good economic governance.
A lot of work in this area has been done by Romania, says Stewart, but he hopes to see even more progress over the next year. "Effective, rules-based communication between government and business is critical in forging a modern political economy," he says. "Romania is in the process of building these channels of communication. The work will never be completely done, and the results will never satisfy all players, but the effort is worthwhile and worthy of our support. We encourage the Government to continue to work on implementing these broad goals, and we look to the business community for feedback so that the channels of communication which the Government is building are functional and effective."
In addition, an area where Romania has improved its image is related to the fight against corruption. According to Stewart, the business community applauds the efforts being made in this regard and sees it as a vital step to creating a business environment where rules are transparent, predictable and known to all. "It is not just the Government of the United States that applauds Romania in its fight against corruption; it is our business community as well," he adds.
Nevertheless, the lack of predictability that the Romanian market still threatens causes foreign investors to be more cautious. In this context, Stewart notices that businesses across many sectors are currently expressing concern to the US Embassy that their industries are, or might be, adversely affected by unpredictable changes, often through Emergency Ordinances. In 2014, according to the Economic Counsellor, there were 95 Emergency Ordinances, creating or amending 244 provisions in the law. Through May 2015, there have been 14 Emergency Ordinances, affecting 44 provisions of the law. "Investors will stay on the fence if they are not relatively confident that the rules in place when an investment is considered will still be in place once the investment is actually made," he adds.
Predictability and stability are also key words for AmCham′s president, Daniela Nemoianu, who believes that a predictable, level playing field and stable business, political and legislative environments are key to the progress of Romania. "Romania is constantly referred to as a US friend and ally in the region and it is important that this status is maintained through further efforts to improve economic governance and observe the rule of law," says Nemoianu. "The two ′Good Governance Measures Action Plans' adopted by the Romanian Government in 2014 and 2015 are expected to have a positive impact once fully implemented."
TTIP, a way to increase commercial relations
According to the Global Trade Atlas, quoted by the US Embassy in Romania, bilateral trade between Romania and the United States reached record levels of over three billion USD in 2014, up roughly 25 per cent from 2013, with 2.1 billion USD in Romanian exports to the US (up 23 per cent) and just under one billion USD in Romanian imports from the US (up 31 per cent). Some major Romanian exports were machinery, tires, fertilizers, automotive parts and accessories, and furniture, while some primary imports included fuel oil, machinery, vehicles and parts, coal, and articles of iron and steel. 2015 trade statistics thus far (through April 2015) show a slight increase in bilateral trade, with a three per cent increase in imports from the US and a one per cent increase in exports to the US.
However, the bilateral exchange between countries could be strongly influenced in the future by the Transatlantic Trade and Investment Partnership (TTIP) developed by two economic blocs, the US and the EU, which reached the tenth round of negotiations this July. Currently, the EU-US commercial relationship is the biggest in the world, trading goods and services worth two billion Euro every day, according to a report by the European Commission. TTIP is meant to further strengthen the relationship between the US and EU so that they remain the world's trade engine at a time when challenges of all types are impacting the global economy. The agreement will boost trade by eliminating tariffs, reducing behind the border non-tariff barriers, and lowering the cost of differences in regulations and product standards by promoting greater compatibility, transparency and cooperation.
For Romania in particular, TTIP would be a great enabler for the existing bilateral relations with the US, say experts, with a real interest from both sides for more consistent commercial cooperation, including in the context of the Strategic Partnership for the 21st Century. According to a study authored by Lucian Cernat and Csilla Lakatos on the economic impact of TTIP on Romania by 2027, this trade agreement could increase Romania's GDP by around 0.25 per cent annually. Depending on the exchange rate over the next 12 years, the annual growth in GDP would be about 400-500 million USD and bilateral exports could increase by almost 35 per cent, somewhere between 800 million and one billion USD. However, if TTIP is adopted in due time, the first results should be visible beginning with 2017, says Nemoianu.
"In the world in which we live today, TTIP is about more than trade," says AmCham′s president. "It is about creating a more strategic, dynamic and holistic US-EU relationship that is more confident, more effective at engaging third countries and addressing regional and global challenges, and better able to strengthen the ground rules of the international order. A key message that the two teams are striving to get across, especially in response to civil society concerns and criticism, is that TTIP is not lowering standards, since both the US and EU are unwilling to compromise on their already high standards, but rather it is finding a way to make cooperation more efficient."
The president of AmCham Romania goes on to say that TTIP enjoys strong political commitment from the US Administration - where President Obama would like to see it ratified before his second mandate ends - and the EU administration where the new Commission leadership has made TTIP a priority, as part of its larger program to reinvigorate the EU economy. "AmCham Romania, like its partners in the AmChams in Europe network, advocates a comprehensive TTIP framework that, once successfully negotiated, represents a unique opportunity to eliminate unnecessary bureaucracy, improve regulatory practices, promote investment flows between Europe and the US, and ensure that future trading standards align to shared values across a range of issues - most importantly, consumer protection, employment, health and the environment," she adds.
As a general perspective, TTIP is structured on three main pillars: 1) Market access - removing customs duties on goods and restrictions on services, gaining better access to public markets, and making it easier to invest; 2) Improved regulatory coherence and cooperation by dismantling unnecessary regulatory barriers; 3) Improved cooperation when it comes to setting international standards. The United States remains firmly committed to the negotiations and the critical goal of making all possible progress in 2015, says Michael Stewart, Economic Counsellor of the US Embassy in Romania.
"TTIP will promote our shared values and security," says Stewart. "For Romania, the negotiations are best seen as an important part of the Strategic Partnership with the United States and within the larger geo-political context. As Vice President Biden said in Munich earlier this year, ′Finalizing a deal like this one is not easy, and will not be easy, but it's necessary for our economies and our partnership to help shape the character of the global economy.' Vice President Biden added, ′TTIP can strengthen the global trading system, to the benefit of people everywhere.' By contrast, failure to reach an agreement would signal weakness in the transatlantic alliance to our adversaries," adds the Economic Counsellor.
Around 150,000 Romania-based firms export to EU member states and a fraction of that - around 1,000 - export to the United States. In this context, many small and medium-sized enterprises would benefit from a broad trade agreement, says Stewart. For instance, wine producer Senator Wines estimated that, without tariffs on European wines, it would be able to sell its wines for 15 to 20 per cent less in the United States. "This would put it on more competitive footing with wines from other countries, especially those benefiting from existing free trade agreements with the United States," says Stewart. "We look forward to the day when we can enjoy ′Feteasca Neagra' and other unique Romanian varieties at competitive prices in the United States! Indeed, many of Romania's main exports to our country (furniture, metal items, industrial equipment, foodstuffs and wines, and textiles) would enjoy similar benefits."
"Romania needs a country economic development model"
The American Chamber of Commerce in Romania was formed in 1993 and it now represents over 400 members - US, international and local companies, with total investments worth over 20 billion USD and generating around 200,000 jobs. The organization is designed to facilitate an open dialog between the business community and the central authorities on topics such as Taxation, Energy, Environment, Labour Market, Education, Health, Structural Funds and Public Procurement, ICT, Infrastructure, Corporate Governance, Capital Markets, Competition & State-Aid.
One of AmCham's current key recommendations for the local market is the need for a ′country economic development model' that should lead the reform and investment process on a multigenerational timeframe. In order to bring the expected results, such a vision requires wide support from the political community beyond the length of a political mandate as well as from other societal stakeholders, according to AmCham's president, Daniela Nemoianu. "AmCham's view is that Romania needs a long-term strategic country project focused on competitiveness and value differentiators," she says. "We promote this concept and invite stakeholders to align and contribute to this essential exercise." Nemoianu goes on to add that another project of AmCham this year is to focus on promoting Romania's investment opportunities, organizing a conference in fall that US Economist Joseph Quinlan - one of the authors of "The Case for Investing in Europe" - will attend.
Furthermore, AmCham has been an active contributor the "Coalitia pentru Dezvoltarea Romaniei" (Coalition for Romania's Development), a private initiative of one of the most representative business associations to promote a structured dialogue platform with the Government on issues of major importance for the economy and for the large business community under the auspices of the Coalition. "The Coalition has been in place in the current structure for two years now and we are pleased to see progress in the dialogue with the Government, which we would like to be replicated at the level of other central decision-making structures," concludes Nemoianu.
"The end of 2015 will see Romania continue on its path to improve economic stability"
The business environment is showing small signs of recovery, although Romania still has a lot to catch up in order to further attract big investments, says Ahmed Hassan, country managing partner for Deloitte Romania, one of the "Big Four" professional services firms. The country's human resources represent a significant advantage when attracting foreign investors, he says, and competitive costs of labour are slowly giving way to the quality of highly-trained staff available. Moreover, according to Hassan, investors coming to Romania will find a significant long term potential for growth, particularly in the corporate sector and regarding the buying power of the population. However, there are still several challenges for 2015, mainly due to the still unpredictable legal and fiscal environments.
"It is difficult to generalize regarding Romania's current economic perspectives, but I believe the term that would best describe them for this year is ′guarded optimism′," Hassan tells The Diplomat - Bucharest. "There has been a noticeable movement forward in terms of the country's economic competitiveness, which, although at a slow pace, represents a very good sign for the business environment. What 2015 hasn't necessarily brought so far is a higher degree of political, legal and fiscal stability, which are key elements for a more significant economic and business environment boost."
US direct investment value on the local market amounted to around one billion Euro (1.8 per cent of total FDI) at the end of 2013, down from 1.8 billion Euro (3.1 per cent) at the end of 2012, according to BNR data. In 2014, however, US companies brought to Romania 122 million USD, and this determined the total amount of investments to reach 1.3 billion USD, according to the local National Trade Register. An explanation of the fluctuation could be the political turmoil in the previous years that might have made investors shy, says Hassan, while in 2015 the fiscal environment puts some of the initiatives on hold: in the first five months of this year the US investment figures are at ten per cent of the overall US investments in 2014. Nevertheless, the country managing partner confesses that investments from both US companies already in the country and from new investors will continue if Romania manages to improve important aspects related to infrastructure, healthcare and public administration.
"The evolution of US companies has generally reflected that of the majority of important economic players in Romania this year, and that of the country's own economic evolution - small but sure steps in a positive direction towards significant development," says Hassan. "Based on the measures currently being more visibly implemented by Romania to boost growth and business environment predictability, we can expect these small steps to become bigger in the medium term. We are also likely to see many other important foreign investors - including US-based ones - come to Romania to take advantage of its growth potential, business-wise."
Asked how the second half will look like at the end of the year, Hassan confesses that the six months left of 2015 would be unlikely to bring a major shift in the country's current evolution. However, there are external factors that need to be taken into account. "We are eager to see how the situation in Greece will conclude, as this may potentially influence other EU countries in the short and medium term," he says. "However, we believe that the end of 2015 will see Romania continue on its path to improving economic stability and perspectives, as well as the standard of living for the general population."
WHAT DO PLAYERS SAY?
Over the years, US investments in Romania have reached a variety of sectors, including IT, Energy, Oil & Gas, Pharma, Automotive and Agriculture, with this year being no exception. For instance, US-based Federal-Mogul Motorparts, a division of Federal-Mogul Holdings Corporation and a global player in the production of technologies for the automotive sector, announced in mid-April the investment in a second plant in Ploiesti, Prahova county. The factory will provide European vehicle manufacturers with assemblies and components for windshield wipers and will count 300 employees by 2016. Moreover, Inteva Products, one of the world′s largest global automotive suppliers, opened a new factory in Oradea in April, designed to manufacture components for automotive roof systems, supplied mainly to customers in Europe. In addition, in late February, Automatic Data Processing (ADP) opened a Global Centre of Excellence in Bucharest, enhancing delivery capacity of human capital management services to customers worldwide.
Next, The Diplomat - Bucharest stresses other projects US investors are planning for this year and their perspectives on the evolution of the 2015 business environment.
Federal-Mogul Motorparts to complete in 2015 the 66 million USD investment started four years ago
US-based Federal-Mogul Motorparts, a division of Federal-Mogul Holdings Corporation and a global player in the production of technologies for the automotive sector, plans to complete this year the installation of two new modules that will allow the company to double the production capacity of its brake factory in Ploiesti and to ensure a full utilization of the existing shop floor area, according to Bogdan Dimitriu, plant manager of Federal-Mogul Motorparts. With the 8.2 million USD amount spent this year in the braking factory, the company completes a 66 million USD investment project started back in 2011. The fourth installed module will help Federal-Mogul expand the Hot Press manufacturing technology, which is currently used for original equipment brake pads for light duty passenger vehicle applications to heavy duty commercial vehicle applications as well.
"Federal-Mogul Motorparts Ploiesti is in a ramp-up position, but has shown rapid growth so far," Dimitriu tells The Diplomat - Bucharest. "The plans for this half year [H1] were to continue investments in growth and maturity processes. In the second half of the year, we will continue developing and investing in the plant and in employee professionalization. Meanwhile, our attention focuses on opening our new factory Federal-Mogul Motorparts Wipers - windshield wipers."
In mid-April, the company announced its investment in a second plant in Ploiesti, a windshield wiper facility, that will supply European vehicle manufacturers with automotive wiper components and assemblies. The plant will be ready at the end of November, will occupy 12,000 sqm and will produce 28 million auto wipers per year. The value of the investment was not disclosed. "Drivers of older vehicles will also benefit as the same advanced processes will be used to manufacture replacement wiper assemblies for garages and parts retailers sold under the Champion brand," adds Dimitriu.
The manager goes on to add that Romania's economy has been growing for the past several years. Referring strictly to the Ploiesti area, he mentions that since 2011 until present the industrial landscape has changed - new industrial parks opened, the unemployment rate declined and the workforce is better trained and qualified. Dimitriu believes that this positive trend is based on a number of factors, among which one can mention investor confidence in Romania's market and the skilled workforce in industrial fields.
"Romania has both challenges and opportunities for foreign investors, based on each company's business model and goals," says Dimitriu. "From our perspective the local market has a very good potential, this being our reason for opening the first plant. Since then, following our business success, our group decided to open a new facility and thus consolidate our presence in Romania."
In terms of objectives, Federal-Mogul targets business growth and client portfolio expansion. The company′s brake plant in Ploiesti will grow to around 330 employees (from 300 now), while the new Wipers plant will reach from zero to around 250 employees in six months. Federal-Mogul Motorparts also opened a shared services centre in Bucharest in July last year that will reach at the end of the year around 100 employees, hosting an EMEA IT team, a Global Finance team, the customer support and planning team for Aftermarket as well as lots of business global and regional support functions.
Xerox Romania sees positive development in H1
In 2014, the IT&C industry has registered the highest share of GDP so far, six per cent, of which 2.5 per cent was generated by software and services, according to a study by Pierre Audoin Consultants. Moreover, the market for printers, multifunctional devices and consumables increased in Q1 this year by 11 per cent, reaching a value of 15 million Euro, according to a GfK study released in May 2015. In this context, the business of Xerox Romania started this year on a positive note and continues to maintain the same trend, according to Gabriel Pantelimon, the general manager of Xerox Romania.
"If we take a look at the market, it seems that the positive trend noticed last year continues this year as well," Pantelimon tells The Diplomat - Bucharest. "From our point of view, 2014 was better than previous years and our business grew in line with the market. We can say that the sector in which we are active has returned to a positive trend. Furthermore, we are confident that the economic environment will stabilize and, in the medium and long term, increasingly more companies will see business growth."Pantelimon goes on to add that technology, services and partnerships are the three main areas on which Xerox Romania will focus this year. At the local level, the company plans to grow its business on all segments - office, production and services - as the GM has noticed increased demand for all of them. Last year, the company launched 17 new products and plans to come up with new products and services in the coming years as well.
"We are still the market leaders in terms of volume on the laser printing segment," says Pantelimon. "Production inkjet technology is also a segment that saw growth. In terms of the office segment as volume, we are still in first place, and as units, we are in the top three. Regarding paper, we are the market leaders and we have held this position for several years now. However, in the following years, we want to stay in permanent contact with our customers to see what their needs are. And their needs are related to automation, increased productivity, cost control and maximization."
US-based printer and copier maker Xerox is among the first foreign companies that came to Romania, present on the local market for over 45 years. The company is present through two entities, Xerox Echipamente si Servicii (Xerox Romania) and Xerox Business Services Romania. In 2014, their cumulative turnover was 178 million RON. Currently, Xerox employs over 2,000 people.
Intel to post 70 per cent growth last year
Intel Romania Software Development Center, present on the local market since 2010, witnessed 70 per cent growth last year, as a result of increasing number of teams and diversity in activities, according to Mihai Constantin-Pau, senior engineering manager and spokesperson at the company. Moreover, the first half of 2015 seemed to bring Intel the same positive trend.
"While we cannot give any figures, we can confirm the centre will continue to expand the operations and local presence, with the aim to strengthen its position as the centre of excellence for R&D in the software field in Romania," Constantin-Pau tells The Diplomat - Bucharest. "We intend to keep growing as we have done since 2010, when Intel Romania Software Development Center had projected a dozen of employees responsible for research and development in the field of Open Source software. In less than five years, the centre grew from 20 to 200 employees. Intel Romania Software Development Center has also rapidly expanded operations with new teams of software engineers in divisions like Optimizations System Technologies, Developer Products and benchmarking. In H1 of 2015, we continue the growing trend."
Last year, Intel Romania opened and developed new projects, such as Data Center Software Technologies - with over 20 software engineers - and Chrome OS, which currently counts ten team members, but it will grow with ten more people in the future. Furthermore, a new team is about to be built in the Data Center Software Technologies division. The objective is to analyse and identify the opportunities for performance improvement for cloud platforms (PaaS), says Constantin-Pau, adding that the centre will continue to employ local software professionals interested in software R&D in Romania, at all levels, from top managers to recent graduate students or interns.
"We believe that people are the most important assets of a company," he says. "In this perspective, we intend to remain the excellency centre in research and development in IT&C, as we will continue increasing number of teams and diversify our activities. Attracting young talent is a priority, and our internship program, Intel Summer Experience, is a success year after year. The third consecutive edition of Intel Summer Experience attracted over 800 subscriptions and we selected 13 interns," he concludes. Intel Romania Software Development Center is one of more than 50 research and development centres Intel has in Europe.
Microsoft′s Customer Service and Support Center continues to attract IT professionals
Microsoft's Customer Service and Support Center has invested millions of dollars in Romania in previous years in infrastructure and attraction of IT professionals, creating opportunities and competences in providing support and Cloud services to major Microsoft's customers across Europe, Middle East and Africa, such as Office 365 and CRM (Customer Relationship Management) products and services. There are new investments planned for the remainder of the year in building up competencies to support and service Azure, which is the largest worldwide Cloud platform run by Microsoft. This will translate into the need to attract dozens of specialists in order to assist the company′s customers, according to Florin Grama, the director of Microsoft's Customer Service and Support Center on the local market.
"For Microsoft, a higher adoption of Cloud services - Office 365 and Azure - on the local market is one of the major objectives for the years to come, because that will make it easier and better for organizations to achieve a higher degree of productivity at affordable costs," Grama tells The Diplomat - Bucharest. "Attraction of young, talented graduates and most importantly highly skilled IT professionals will continue to be a focal point of the organization. In addition, Microsoft will continue to invest in developing and advancing the existing skills and competences of support and services staff in order to align local expertise to the standards of Western Europe and USA."
Grama goes on to add that the company′s business had a positive trend in the first half of 2015, where the adoption of Cloud services on the local market is catching up despite the fact that Romania is among the late adopters of the newest technology compared with other well-developed European nations. In these circumstances, the services business will likely continue to grow for the remainder of year 2015, he says. However, the evolution is directly related to the availability of IT graduates and professionals that Microsoft will be able to attract from the market and to train in the short term. "One of the biggest challenges short term is the availability of skilled human resource which is limited on the market," says Grama. "Graduates coming out from Universities are generally well skilled however their practical experience is limited and therefore their ramp up requires significant time, effort and financial investment."
The customer services business witnessed multiple positive influences due to legislative changes over the years, becoming more competitive, according to Microsoft's Grama. One of the most important recent changes is the reduction of employer's social contributions - with an expected further reduction as of 2018 - which contributed to reducing Microsoft's operating costs for support and services business and ground decisions to further invest in new competencies and hires. Moreover, the VAT reduction for the economy and the adoption of the National Digital Agenda for the IT sector are designed to bring positive impact in the next years as well, he says. "The reduction of VAT for food, along with the projected further reduction as of 2016 should theoretically stimulate consumers with an indirect positive impact on the economy," says the director. "For our sector, the adoption by Government Decision of the National Digital Agenda in April should have a positive and direct impact in the coming years, especially if the EU will be accessed actively. The return on investment coming from the digital domain is a proven positive scenario," Grama concludes.
Monsanto expects ten per cent business growth this year
In 2014, US producer of agricultural seeds Monsanto posted in Romania revenues worth 125.8 million USD and a headcount comprising 139 full-time employees and another 500 seasonal employees. For this year, the company is expecting to grow by ten per cent in terms of both turnover and human resources, registering already two-digit growth in terms of volumes in H1, according to Cosmin Chioreanu, the general manager of Monsanto Romania, Bulgaria and Republic of Moldova.
"The first part of the year represented for us an increase in terms of volumes, 20 per cent bigger than last year, meaning an extraordinary result as the corn market was confronted with oversupply," Chioreanu tells The Diplomat - Bucharest. "For the second half of the year, we are concentrating for winter oilseed rape season with outstanding sales, considering its high commodity price and the very high satisfaction level among farmers. In this context, we expect to grow with another ten per cent, speaking about turnover and human resources."
Analysing the agriculture segment in the first half (H1) of 2015, Chioreanu confesses that the business environment was a dynamic one, with multiple challenges, from causes which are strictly due to the industry, like oversupply (due to a great 2014 yield), to financial factors that have a major economic impact - the report changing between Euro and dollar and the dollar strengthening. From farmers' perspectives, the general manager notices a clear drive to products with superior qualities and an increase of the technical level in their farms. Moreover, the market conditions will lead farmers to witness positive results by the end of the year, he says. "Until end of the year, the yield of almost all crops is forecast above the last three years' average, slightly under 2014 level," adds Chioreanu. "The upside cereals' price on the exchange market make the medium income per unit of surface increase towards 2014 and the farmers' incomes by default as well."
In November 2013, Monsanto completed an investment of 32 million USD in the expansion of production capacity at the processing and seed conditioning plant that the company owns in Sinesti, Ialomita county. This year, the company plans to finalize a 5,000 sqm warehouse that will enable Monsanto to deliver corn seeds faster to its farmer-customers. "After many years of investing hundreds of thousands of dollars in our seed supply facility from Romania, this year we are expecting to finalize a large warehouse of 5,000 sqm, in Sinesti, where our seed facility has been built," says the general manager. "Having it, we will be able to deliver faster our corn seeds to our farmer-customers, right after completing all the seed processing, starting with corn selection till corn bagging. Another important investment is regarding human resources - more specifically, completing our sales team. And last but not least the plan is to consolidate our leader position on the winter oilseed rape market." In the following period, Monsanto plans also to penetrate the small farms segment, where it would like to improve their yield by an additional 20 per cent over the last three years.
Sortino, Nalco (Ecolab): "There is an increased trend in companies wanting to improve the efficiency of their production processes"
With global sales of 14 billion USD in 2014, US-based Ecolab delivers solutions and on-site service to promote safe food, maintain clean environments, optimize water and energy use and improve operational efficiencies for customers in the food, healthcare, energy, hospitality and industrial markets in more than 170 countries around the world, including Romania. Gianpaolo Sortino, the Regional Sales Manager Central East & East Europe at Nalco, an Ecolab company present in Romania since the 1970s, notices an increased trend this year in the local companies that want to improve the efficiency of their production processes, intending to save costs and make them more attractive.
"The Nalco Water and Process Services division of Ecolab is active in many industrial segments, from food and beverage to steel mills, from manufacturing to mining," Sortino tells The Diplomat - Bucharest. "We are seeing an increased trend in companies wanting to improve the efficiency of their production processes. If we can help them to put in place such efficiency measures, they save money, which in turn becomes funds available for them to invest. If we can help our customers perform better they also become attractive to their own potential investors."
Nalco/Ecolab has invested strongly in technology, expertise and human resources in the primary metal production segment. Furthermore, the company is already seeing results, as testified by its customer, ArcelorMittal, where its work has allowed the company to reach higher levels of efficiency. "In light of the European Union's target to be able to supply all of Europe's energy needs locally, our involvement in the power segment is a crucial," says Sortino. "The purpose is to ensure minimal usage of water, efficient processes in energy production and control of the environmental impact."
Sortino adds that in addition to the industrial segment, the facility management market has become increasingly interesting to Ecolab as a result of increased real estate development in Romania. In this context, the company plans to enhance its presence in this particular segment in the upcoming period. "Ecolab can offer integrated solutions focused on ensuring a safe environment, as well as optimizing operations with minimal impact on the urban environment," he says. " We believe our expertise can assist facility management companies in finding more efficient and sustainable ways of working. Thus, we are considering increasing our presence in this sector."
In the first quarter of 2015, Ecolab delivered record earnings, according to Sortino, as solid fixed currency sales growth and operating margin gains more than offset substantial currency and pension headwinds to yield an eight per cent adjusted earnings per share increase over last year. When compared with its 2014 performance, the company expects further solid fixed currency sales growth with improved growth in its Institutional, Industrial and Other segments.
Epstein to expand services in Romania: office and retail development targeted
As certain segments of the economy have started to pick up more and there is an increase in commercial real estate development activity, Epstein has begun to pursue this by promoting their extensive experience and capabilities in the areas of office and retail development more. "The previously-limited activity made it difficult to create any significant market share in some areas due to a few other firms who dominated the market in the previous real estate boom. The addition of new international investors also provides us greater opportunities for expanding our work activities as these clients tend to be more appreciative of the value that Epstein brings to Romania with over 40 years of world-class design, engineering and construction in Central Europe, and the security of a firm with 94 years in business. We are hoping this fall to announce a significant expansion of our services here in Bucharest to better take advantage of these changes in the market," says Randy Tharp, managing director at Epstein Architecture & Engineering, the local branch of a US-based company with several significant engineering and certification projects in Romania.
In regards to the issues relating to neighbouring geopolitical events, especially in the Ukraine and Russia, there are some negative and positive aspects to this situation for the business, as Tharp mentioned. According to the manager, the negative is that the company has been working with a number of Russian clients over the years and because of the risks associated with sanctions, they had to be very careful as to what project prospects were pursued and what opportunities they might search for in that region. "On the positive side of this situation there is increasing military and security related work being planned and implement in Romania along with an increased effort for more US and EU investment in infrastructure and general commercially-related projects. We hope that there will be an opportunity to capitalize on these," Tharp added. "The local political situation is also impacting our local project development in that there are little if no government-related projects being released. There are a number of tenders we were following but none are being released now by the government for whatever reason. It seems that the number of DNA arrests this year has stalled and stopped much of the public procurement. This has meant that there are less projects for all firms in our industry to pursue and work on thereby reducing this project work and increasing competition on private sector projects that are moving forward," Epstein's manager added.
Regarding the Innovation and R&D projects in Romania, Epstein's strategy targets the IT and software areas, and in real estate these projects are mostly showing up in office building development projects where companies are locating development and/or service and support centres. "We have been involved in the design and engineering of a project for Emerson in Cluj-Napoca where they built a new engineering development centre to accommodate 800 employees in an over 10,000 sqm new facility completed in 2014. We see that potentially there may be more companies developing these types of stand-alone centres or occupying large centres as a single tenant," Tharp mentioned.
Related to the fiscal and legislative outlook, Epstein's manager said: "The laws and fiscal outcomes themselves are not affecting our company so much as the lack of training for those in the State who administer them. Most are very poorly trained and do not understand basic concepts of international taxation including Transfer Pricing and the tax treaties between countries. These are basic principles that Romania has committed to through its treaties. Also, the standards of the OECD, in which Romania is trying to become a full member, need to be fully implemented throughout the Ministry of Finance and ANAF. Currently, we have been limited in the operations of some of our business units due to heavy-handed and even illegal treatment by the authorities under the law. I have heard of other international companies that have had similar problems and this ignorance of the law on the part of the authorities needs to stop in order for foreign investment to more readily enter the country," the manager explained.
General Electric considers expanded developments in off-shore equipment
In May this year, American group General Electric (GE)'s Distributed Power announced it supported Romania's largest municipal gas engine district heating investment at Brasov. GE delivered gas-based engines for Bepco company, installing four high-efficiency combined heat and power (CHP) plants at the heart of a district heating system in the city of Brasov. The four stations are generating 42 megawatts (MW) of power and 38 MW of heat for the city. The project represents Romania's largest gas engine-based CHP initiative designed to meet a city's local district heating demands. Also, earlier this year GE said it would consider the capacity expansion of the oil equipment factory in Ploiesti, which it bought in 2013 from the company Lufkin, in the production of equipment for off-shore drilling. "We analyze the possibility of expanding the Lufkin production plant with off-shore equipment, given, for example, the Black Sea resources," said Cristian Colteanu, president and CEO of GE for Romania, Bulgaria and Moldova at that time. The company's facility at Ploiesti comprises almost 400 employees and production is exported in proportion of 90 per cent. GE has in Bucharest a factory for aircraft engine components. Through the two factories GE has achieved an annual export of goods and services of over 70 million USD, according to Colteanu in a statement given in Q1 this year.
Among the largest projects in Romania where GE has been involved with power solutions are the wind park at Fantanele -Cogealac developed by CEZ, a large combined cycle facility built for OMV Romania within the refinery at Brazi and the bottling facility of Coca-Cola Romania where GE put in place a cogeneration technology solution, according to a release of the company.
PwC's CEO Survey Romania 2015: The speed of technology changes is the main trigger for the future of economy
The power of adjusting to the new digital technologies and the changeable geopolitical and economic context is a key factor for the success of organizations, concludes the latest study "CEO Survey" published annually by PwC. According to Ionut Simion, country managing partner of PwC Romania, "the digital economy brings new threats but at the same time, it creates many opportunities. Changes in regulations and customer behaviour, the diversification of competition, and the emergence of new competitors from outside the sector, mainly in the IT area, are the main disturbances in most industries." He also added that "the leaders of successful organizations are fully convinced that investments in digital technologies, especially those which improve the experience offered to customers, create added value for the business. And to find the best way to streamline operational activities and bring technology companies closer to customers, the CEOs are willing to get personally involved and to actively support the switch to digital."
Within the new digital era, the barriers between markets and sectors are fading, with companies expanding into different fields. In this context, the competition emerges from new and largely unexpected sources. The study mentions that technology is the most frequently reminded sector in terms of new competitors. In order to face the competition, the sectorial organizations collaborate with a variety of partners, providing access not only to new markets and categories of consumers, but also to innovative technologies considered vital for business development. The contributing corporate networks include not only traditional partners but also clients, educational institutions, and even competitors. Regarding the approach of changes in technology novelties, the study revealed that the percentage of managers which are actively considering the new digital information increased to 65 per cent from 45 per cent last year, and from 18 per cent two years ago.
Globally, the percentage increased from 47 per cent last year to 58 per cent in 2015. Regarding the aspects related to joint-ventures and M&As, 81 per cent of the surveyed Romanian CEOs mostly mentioned the relationship with their clients, while 80 per cent mentioned their relationship with providers. The third most mentioned partner for business is represented by business associations and professional organizations. As for the main reason to establish a new commercial partnership such as a joint venture, half of Romanian respondents mentioned the resulting access to new clients while 43 per cent thought of brand and reputation consolidation, while 37 per cent said that it would provide access to new geographical markets.