KPO, the 'brain' of the industry

Although it holds a very small share within the business services field, the knowledge process outsourcing (KPO) is an emerging sector, gaining more popularity in the past few years. Also known as the intellectual subset of BPO, KPO involves specialized knowledge, expertise and advanced analytical skills and Romania seems to have them. Alexandra Lopotaru talks to Evalueserve Romania to see what 2015 perspectives look like

Present in Romania since 2008 by opening its Cluj-Napoca office, KPO company Evalueserve registered an almost 30 per cent growth in 2014 in terms of turnover, from 2.1 million Euro in 2013 to 2.7 million Euro last year, according to Pushkar Chatterji, country head of Evalueserve Romania. For this year, the company continues to focus on Research and Analytics and plans to reach almost three million Euro in revenues. "Our strategy is to focus on providing differentiated and insightful research and analytics to support our clients' business decisions driven by innovation in our processes and technology," Chatterji tells The Diplomat – Bucharest. "We believe this will keep us at the cutting edge of our domain. We expect 2015 to be a year of uncertainty as well as opportunity and we will continue to benefit from steady client demand, which drives growth particularly in the Analytics field. We expect to grow by ten per cent in 2015."

Counting 108 employees, Evalueserve Romania focuses mostly on European clients, but it has an emerging footprint on North American clients as well. According to Chatterji, Romania's main advantages represent its highly skilled and educated talent, as well as its cultural proximity to European clients. "Evalueserve's value-proposition is supported by the highly skilled talent available in Cluj," says the country head of Evalueserve Romania. "We are also seeing strengths in areas such as Analytics and Sciences from within the Romanian talent pool."

Chatterji goes on to say that, in this industry, partnerships between the educational system and business are of critical importance, with clear benefits for the faculty, businesses and students. According to him, faculties can influence their curriculum by working with businesses to keep the education for students relevant to real business needs, while businesses benefit from having access to students who already have focused skills. In addition, students benefit from being able to offer their customised knowledge to businesses and getting jobs of their interest. "At Evalueserve, we will continue to deepen our collaboration with the different faculties," he adds.

Evalueserve's services are focused on three main categories: healthcare, providing research and information to pharmaceutical companies and other companies in the industry; financial services, providing research support to banks, non-banking financial institutions and insurance companies in the form of valuation and analytics; and corporate and professional services, providing and managing knowledge for companies in manufacturing, services and/or consulting industries. "All three categories are focused on different domains, which have a critical need for information necessary for decision-making and therefore are driving growth in Evalueserve," says Chatterji. "For the moment, we would like to focus on bringing improvements to our services in these three domains through innovation and efficiency improvements. Our focus is to continue to leverage technology to enhance the quality and impact of our services to meet the needs of our clients in an ever-evolving environment."

Globally, Evalueserve counts 3,200 employees and has global knowledge centres in Chile, China, India, the UAE, the USA and Romania. Founded in 2000, the company serves Fortune 500 companies, professional services firms, and innovative mid-size companies in financial services, life sciences and healthcare, and various manufacturing and services industries.

---

---

|

Daily Info

Believe in people's potential

"The greatest danger for most of us is not that our aim is too high, and we miss it, but that it is too low, and we reach it." (Michelangelo Buonarroti) This is my motto that ...

Veeam estimates record growth, one billion USD turnover in 2018

Veeam Software posts another quarterly growth, 21 per cent higher than last year. Overall, the financial performance for 2017 was remarkable, with revenues of 827 million USD....

TransferGo attracts 8.6 million Euro financing for international expansion

TransferGo, the international fast online transfer company, has attracted a round of investment of 8.6 million Euro, which is the biggest amount received in a single financing...

Bucharest Henri Coanda Airport could get a new terminal

A new passenger terminal could be added to Bucharest's Henri Coanda International Airport (Otopeni), as part of an ample development project estimated at over one billion Euro...

New Kopel Car to import BYD electric vehicles in Romania

New Kopel Car Import, a SIXT Group Romania company, announced that it became the importer of BYD Electric busses and vehicles in Romania.
advertising
---
advertising
---
advertising
---
advertising
---
advertising
---
More on Features
ISS: External FM market volume will grow as more Western European FM companies open subsidiaries in Romania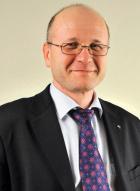 In the last few years as well as in 2017, the Romanian FM market has been in the process of maturing, focusing more and more on quality, efficiency and added value, demandi...
Digital Finance - driving force for the banking industry

Digitalization is radically transforming the banking industry, enabling new products, services and business models. This transformation will take time to complete, forcing ...
Global efforts to develop low-carbon, energy-efficient solutions

Interview with Robert Tudorache, Secretary of State, Ministry of Energy
Fresh Delivery (P)

Up to speed with the courier sector in an interview with Gian Sharp, CEO at Urgent Cargus
ANCOM: We look at the postal services market in the light of e-commerce developments

Romania's courier business is pretty dynamic these days and tends to become more and more high-tech as players are trying to find innovative solutions to keep up with users...
High potential for sustainable growth on Romanian FM market

Facility Management is still a developing market in Romania, with a lot of challenges to overcome. The Romanian Facility Management Association (ROFMA) analyses the relevan...
Rising potential for green developments

With GDP growth outperforming neighbouring CEE countries by a significant extent, 2017 was very good for the real estate market in Romania, especially for the office, inves...