CAP in hand: will new regime see agriculture reap gains or stuck in the mud?

The 2014-2020 European budget for agriculture, part of the new Common Agricultural Policy (CAP), rubberstamped by the EU Council and awaiting approval by the European Parliament, changes the financial framework supporting Romanian agriculture. The Diplomat - Bucharest talked to officials, farmers and specialists about whether Romania can benefit from this or whether it's the same old rope under a new name.

The European Commission and Council did not see eye to eye on the new budget. The Commission proposed an agriculture budget for Romania amounting to EUR 20.8 billion, but the EU Council demurred.

"Due to the crisis, there have been general, massive cuts and in the end we got three billion less, so we will receive about EUR 17.5 billion for agriculture," Achim Irimescu, State Secretary in the Ministry of Agriculture and Rural Development, tells The Diplomat - Bucharest.

The ...

To continue reading this article you have to be registered

---

---

|

Daily Info

President Iohannis: Interconnection projects revealed at Three Seas Initiative summit are a top level political signal

The list of priority interconnection projects presented within the Summit of the Three Seas Initiative is "a top level political signal", on Tuesday stated Klaus Iohannis, in ...

Vodafone to lay off 1,700 service center employees in Romania, India and Egypt

Vodafone, one of the biggest telecom groups in the world, will lay off 1,700 employees from its service centers in Romania, India and Egypt, in this financial year, the group'...

European Property Federation elects Liviu Tudor as new President

The European Property Federation Managing Committee elected Liviu Tudor, CEO of Genesis Property and President of the Romanian Association of Building Owners, as President of ...

Commisioner Cretu: Romania has a high level of women representation in the digital sector

Romania is one of the countries of the European Union with a high level of representation of women in the digital sector, said European Commissioner for Regional Policy, Corin...

Romania gets 450 million Euro loan from EIB for rural development programme

The European Investment Bank (EIB) is lending 450 million Euro to Romania to finance its national contribution to the implementation of the Romanian Rural Development Programm...
advertising
---
advertising
---
advertising
---
advertising
---
advertising
---
More on Features
US calls for coherent, long-term strategy

As USA celebrates 4th of July, its eyes are wide open on the latest developments in Romania's ongoing struggle for the rule of law. Still, the country is one of the fastest...
French investments at a glance: Interest still high

France, Romania's fourth largest foreign direct investor, has been around since the early 1990s, with flagship names the likes of Societe Generale or Groupe Renault taking ...
Romanian energy industry: Challenges to Overcome

With a national strategy draft still to be approved, Romania faces many challenges, as the energy market is striving to find a way to attract major investments that are cri...
High potential for sustainable growth on Romanian FM market

Facility Management is still a developing market in Romania, with a lot of challenges to overcome. The Romanian Facility Management Association (ROFMA) analyses the relevan...
Rising potential for green developments

With GDP growth outperforming neighbouring CEE countries by a significant extent, 2017 was very good for the real estate market in Romania, especially for the office, inves...
EnergyPal: The market must invest in innovation and develop worker qualifications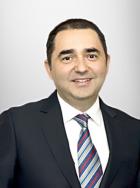 Romania's facility management sector in 2017 has seen changes in terms of increased market dynamic due to new office developments and also logistic sector growth, according...
Romanian office market ripening, in both leasing and acquisition

From the investment standpoint, lower rates of return and increased liquidity lure the investors, Andreea Paun, Managing Partner, Griffes said in an interview for The Diplo...