City's lack of strategy condemns heart of Bucharest

Last month the Bucharest City Hall announced that it would stop the development of the historic centre because the construction works were taking too long.
The City Mayor Sorin Oprescu then stated that he may scrap the deal the City Hall currently holds with Spanish infrastructure company Sedesa and give it to ten separate infrastructure companies, each of whom would build a street individually.
The logic of this strategy is questionable. One has to ask - if the Mayor's office is ordering a pizza and this is due to arrive longer than the delivery firm promised, do officials from City Hall phone up the pizza company and say: 'We don't want the damned thing now it's come too late! Send it back to where it came from!' Do they then sit in their offices, still hungry, and decide to call not one pizza delivery firm, but ten others, ordering a slice from each of them, in hope that at least one may arrive, at some point, in the future?
Beyond the political grandstanding, the City Hall admits that it has no strategy for the historic centre. Meanwhile infrastructure firm Sedesa has also stated that it has not been paid by the City Hall – and this could be a reason why work has stopped.
In the past, construction was delayed because of the discovery of so-called archaelogical remains. These turned out to be nothing but a few bricks from a couple of hundred years ago. It was hardly a reason to hold up a programme that is, in itself, designed to preserve the past. There were also no surprising discoveries. The archaelogists found no Roman mosaic, dinosaur bones, Steve Fosset or Madeleine McCann.
The works would always take longer than expected. Everyone knew that. But unlike the motorway which Bechtel is building in Transylvania, where not one tranche of road is ready for driving, these works have brought results.
Sedesa has paved four streets. They are not perfect. But they are functional. Cafes have appeared on Strada Smardan and Strada Franceza. This summer, this will be the only pleasant street location in Bucharest where one can sit outside in a car-free environment.
On Strada Nicolae Tonitza, Sedesa has created a public square from zero, framed by the National History Museum and the Comedy Theatre and centred on the 17th Century church of St Dumitru, which has a garden with bird-boxes. Even with the development unfinished, this is a rare and unique location – an intimate public space.
Some streets resemble a bomb-site, many small shops are packing up and moving elsewhere and the quickest fix for City Hall would be to reinstate Sedesa and pay them any outstanding cash, so they can resume their work and help rediscover and polish further urban jewels.
The City Hall also needs to create a professional management team for the centre. There is a fear that the zone may overdevelop. Where there are new cafes and restaurants, there also has to be a balance of antique shops, unique Romanian businesses and classy boutiques. A management that cares and understands the job at hand can help coordinate a mix of original, domestic and international brands and shops, to create an identity which is unique to Romania, Bucharest and its centre.

Michael Bird

---

---

|

Daily Info

President Iohannis: Interconnection projects revealed at Three Seas Initiative summit are a top level political signal

The list of priority interconnection projects presented within the Summit of the Three Seas Initiative is "a top level political signal", on Tuesday stated Klaus Iohannis, in ...

Vodafone to lay off 1,700 service center employees in Romania, India and Egypt

Vodafone, one of the biggest telecom groups in the world, will lay off 1,700 employees from its service centers in Romania, India and Egypt, in this financial year, the group'...

European Property Federation elects Liviu Tudor as new President

The European Property Federation Managing Committee elected Liviu Tudor, CEO of Genesis Property and President of the Romanian Association of Building Owners, as President of ...

Commisioner Cretu: Romania has a high level of women representation in the digital sector

Romania is one of the countries of the European Union with a high level of representation of women in the digital sector, said European Commissioner for Regional Policy, Corin...

Romania gets 450 million Euro loan from EIB for rural development programme

The European Investment Bank (EIB) is lending 450 million Euro to Romania to finance its national contribution to the implementation of the Romanian Rural Development Programm...
advertising
---
advertising
---
advertising
---
advertising
---
advertising
---
More on Features
US calls for coherent, long-term strategy

As USA celebrates 4th of July, its eyes are wide open on the latest developments in Romania's ongoing struggle for the rule of law. Still, the country is one of the fastest...
French investments at a glance: Interest still high

France, Romania's fourth largest foreign direct investor, has been around since the early 1990s, with flagship names the likes of Societe Generale or Groupe Renault taking ...
Romanian energy industry: Challenges to Overcome

With a national strategy draft still to be approved, Romania faces many challenges, as the energy market is striving to find a way to attract major investments that are cri...
High potential for sustainable growth on Romanian FM market

Facility Management is still a developing market in Romania, with a lot of challenges to overcome. The Romanian Facility Management Association (ROFMA) analyses the relevan...
Rising potential for green developments

With GDP growth outperforming neighbouring CEE countries by a significant extent, 2017 was very good for the real estate market in Romania, especially for the office, inves...
EnergyPal: The market must invest in innovation and develop worker qualifications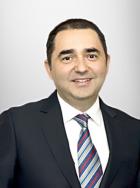 Romania's facility management sector in 2017 has seen changes in terms of increased market dynamic due to new office developments and also logistic sector growth, according...
Romanian office market ripening, in both leasing and acquisition

From the investment standpoint, lower rates of return and increased liquidity lure the investors, Andreea Paun, Managing Partner, Griffes said in an interview for The Diplo...