Prescription for growth: Dan Zamonea, Roche Romania

Sudden market leader in pharma sales for 2008, Roche Romania's Dan Zamonea talks to Michael Bird

It was not our objective to become number one," says Dan Zamonea, general manager of Roche Romania, on the news that the affiliate he oversees has overtaken GlaxoSmithKline to become market leader in pharma sales in Romania.
The local branch of the Swiss group posted a market share of 7.3 per cent and sales of 521 million RON (around 140 million Euro) for 2008, according to local pharma association Cegedim.
Zamonea says Roche is not aiming for size, but to lead in therapies where it specialises, such as oncology, anaemia, virology and transplants. "Our main goal in every market and Romania is to try to strive to bring these drugs to as many patients as possible," he says.
Globally, many pharma firms are in acquisition frenzy with giant over-the-counter medicine firms taking over generic companies. Asked whether Roche is interested in any potential buy-outs in Romania, Zamonea says that from the few pharma companies in the country, most work only in the generic sector. "Acquisition of a generic company is out of our scope," he adds. Roche only imports pharma for the prescription sector.
Starting production in Romania is also unlikely to happen for Roche. "It wouldn't make a big difference to the economy because [a factory] mostly involves investment in technology and is not labour intensive," he adds.
Instead where the company hopes to invest in the long-term in Romania is in research and development. "This could employ more people from the white collar sector which could benefit the local community from a prestigious and financial point of view," he adds.
The structure could be a partnership with an institution, hospital or university. "If there is a worthwhile idea, we will support, invest and grow together with a respected company, university or team," he says.
Roche has been approached by hospitals and groups interested in research and the company is trying to identify groups it can support.
In general, Roche supports advanced research in genetics. With the mapping of the human genome now complete, scientific communities around the world are analysing this data to see how it can reveal the cause and effect of different diseases, with a move to finding cures or preventions.
However the problems in Romania for research include a few Government grants, a lack of research infrastructure and few qualified people.

Low spending

Romania has one of the lowest Government spending on healthcare in the EU as a percentage of GDP and among the lowest drug consumption per capita in the region. With the financial crisis seeing Romania's growth decelerate, this also puts the health industry under pressure. The percentage of Government expenditure on drugs may be similar this year to the last, but there will be some cost savings, says Zamonea. In 2009 and 2008 some important drugs moved from patent to generic – which means their prices drop. "The Government can then expand access of patients to drugs," he adds.
This trend will continue in 2010 and 2011 as more patented drugs become generic. "This includes some blockbusters – worth billions of dollars on a global scale – and their value will cut by almost half," he adds. "A lot of funds are released from that."
The Government sets the exchange rates for which drugs are purchased from abroad between the local currency, the RON, and the Euro. This figure is always controversial because if the local currency drops in value, drug companies end up losing money.
Historically, the state has fixed this for three month periods and, if the span of variation was higher than five per cent, the prices would be updated. But Zamonea says this 'update' was theoretical and did not always happen in practice. Between June 2007 and October 2008, the exchange rate remained unchanged at 3.3 RON to the Euro, even though the devaluation of the RON was quite significant. Roche operates in Swiss Francs, where the difference has been even higher. "If the exchange rate went up, we were absorbing the losses," says Zamonea.
A new law will now fix the exchange rate for one year using the rate on which the national budget is drafted – four RON to the Euro. Zamonea says the new rules at least bring predictability into the sector.
The main diseases ailing Romanians are cardio-vascular and cancer. The country also has high incidences of tuberculosis and Hepatitis B and C compared to west Europe. Roche's bestselling products in Romania include treatments for anaemia and for Hepatitis B and C.
Roche also supplies the Tamiflu anti-flu vaccine, which can combat the emergence of the bird flu virus in people, should there be an epidemic. Tamiflu blocks the replication of the virus, but only if a doctor administers this within 48 hours of the onset of the disease. The Romanian Government has a small reserve of this vaccine in place. "The batch is minimal," says Zamonea. "I don't know if they intend to buy another one. Most other countries in Europe have reserves on stand-by."
France has reserves covering about 50 per cent of the population and the UK intends to cover around one quarter of its people with Tamiflu and GSK's Relenza. Romania's reserves cover 0.1 per cent of the population.
One area of expertise for Roche is in transplant medication. Zamonea says Romania has a good transplant school in Bucharest and several centres developing around the country. The infrastructure is in place and there is activity - around five heart transplants took place in Romania in 2008. "But what is lacking is a culture of donation," he says.
There are around 2,000 Romanians on a waiting list for transplants, the greatest number for new kidneys. Fresh laws are under debate. At present someone can only grant the use of their organs when brain-dead if they have drawn up a written confirmation, or with consultation with the family. One new law proposes that doctors can harvest organs from a clinically dead patient, unless that person has previously vetoed such a move. However, if the individual has refused to allow their organs to be used for harvesting, that person will not be eligible, if they should be in a critical condition, to receive donated organs. "This can be a motivator [for people to agree to donation]," says Zamonea.
Such a structure has worked in Spain, where the number of transplants subsequently increased.

Taking dose of Roche in Romania

■ Dan Zamonea says Roche only launches drugs on the market if the pharma company can bring a new class of therapeutic drugs or if they are the best in class. "We are not developing and producing me-too drugs," he adds. "We are not interested in bringing in a molecule and trying to get a 30 per cent market share. We want to be the first or to be the best. If you don't bring something innovative, new, better and more effective, then you are out of the game. Some big companies lived for a couple of blockbuster drugs and focused on just growing market share. Some are in trouble. Probably some companies will disappear."
■ In Romania, the pharma company employs over 160 people. The majority are involved in marketing, where these medical representatives cooperate with doctors, identify the best drugs for patients or work in analysis, testing, certifying and keeping updated on new clinical data. The Romanian affiliate is part of the Swiss Roche group, which is still majority owned by the Swiss Roche family.

Who is Dan Zamonea?
■ After studying optical and medical equipment engineering at Bucharest's Politehnica University, Dan Zamonea worked as an engineer selling technical services to other industrial companies for electrical equipment installers Imsat. This was a state-owned company which, in the 1980s, had to compete for funds from other state companies. It had a profit centre and staff were paid on the new business they brought in. "We had to be entrepreneurial from that moment," Zamonea says. In 1992, he moved to Colgate Palmolive as a sales manager, while completing his MBA.
■ He then worked for US pharma group Warner Lambert, where he became regional manager responsible for the Balkans, which extended to Malta, Gibraltar, Iceland and the Baltic states. In 2001 moved to Roche, which then had a representative office open, before it became a local affiliate in 2005 and Zamonea became general manager.


---

---

|

Daily Info

Romatsa buys insurance policy for 8.4 million Euro

Romatsa, the state company that manages the air traffic control activity in Romania, has purchased insurance policies worth 39 million RON (8.4 million Euro) for its employees...

Romania's new cars sales hit 10-year record

Sales of new cars in Romania rose by 27.8 per cent in the first four months of this year, to 51,853 units, a 10-year high, according to the Automotive Manufacturers and Import...

Employees in Bucharest, Cluj, Timis and Ilfov best paid in 2018

Employees in Bucharest and the counties of Cluj, Timis and Ilfov are the best paid this year in terms of net average monthly earnings. At the opposite end are employees in the...

BearingPoint reaches 560 employees in Romania

Dutch management and technology consultancy firm BearingPoint has reached 560 employees in Romania and plans to continue hiring, local Profit.ro reported.

Taxify Comfort launches in Bucharest to compete with Uber Select

Taxify is launching a new service in Bucharest for all its users, Taxify Comfort, which will include cars of a superior class compared to its regular service, such as Audi A6,...
advertising
---
advertising
---
advertising
---
advertising
---
advertising
---
More on Features
High potential for sustainable growth on Romanian FM market

Facility Management is still a developing market in Romania, with a lot of challenges to overcome. The Romanian Facility Management Association (ROFMA) analyses the relevan...
Rising potential for green developments

With GDP growth outperforming neighbouring CEE countries by a significant extent, 2017 was very good for the real estate market in Romania, especially for the office, inves...
EnergyPal: The market must invest in innovation and develop worker qualifications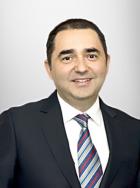 Romania's facility management sector in 2017 has seen changes in terms of increased market dynamic due to new office developments and also logistic sector growth, according...
Romanian office market ripening, in both leasing and acquisition

From the investment standpoint, lower rates of return and increased liquidity lure the investors, Andreea Paun, Managing Partner, Griffes said in an interview for The Diplo...
ISS: External FM market volume will grow as more Western European FM companies open subsidiaries in Romania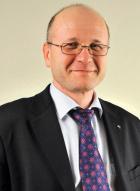 In the last few years as well as in 2017, the Romanian FM market has been in the process of maturing, focusing more and more on quality, efficiency and added value, demandi...
Digital Finance - driving force for the banking industry

Digitalization is radically transforming the banking industry, enabling new products, services and business models. This transformation will take time to complete, forcing ...
Global efforts to develop low-carbon, energy-efficient solutions

Interview with Robert Tudorache, Secretary of State, Ministry of Energy