RPIA: First overcompensation analysis will be finalized by the ANRE in June this year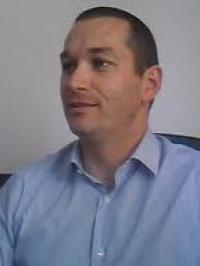 The conclusion was stated within the launching event ofthe RPIA, the Romanian Photovoltaic Industry Association, a recently established lobby instrument delivered by specialized consultants in renewable energy. According to Ciprian Glodeanu, president of RPIA, the asociation supoorts the worries of local investors regarding the change of aid scheme for renewable energy producers, stipulated by the law 220/ 2008, to reduce the number of green certificates due to a potential overcompensation situation met in Romania. Currently, according to Mugurel Surupaceanu, deputy within Romanian Parliament, there is an emergency ordinance sent to Deputy Chamber which is soon expected to aprove the reduction of green certificates starting 2014, and not from 2013 as the previous talks mentioned. Currently, the green certificates are being traded to the maximum level regulated by law, of EUR 55 per unit and according to the deputy, at the present, Romania faces a sure overcompensation situation of green certificates. The measure of green certificate reduction caused by the overcompensation will be taken following a Government decision.
While ANRE supports the reduction of green certificates for the photovoltaic projects starting 2013, the Romanian Parliament is likely to adopt an ordinance which states that the reduction to take place starting 2014. Zoltan Nagy-Bege
(photo),
general manager within ANRE stated that ANRE is currently evaluating the projects. We will suggest Romanian Government to change the support scheme, where it justify and we will suggest the reduction of the number of green certificates, but it is up to the Government to approve it," stated Zoltan Nagy. The Romanian Energy Regulatory Authority – ANRE said it will reanalyze In June this year, the support scheme for investments in solar projects and it will suggest the reduction of green certificates assigned to certain technologies. The new law project on energy, the regulatory prices of electricity for end clients will be gradually eliminated until 2017.