RAZVAN BOTEZATU

has been appointed strategic account operations and services director for Central Europe, Israel and Turkey (CIT) at Xerox. He will manage the direct sales and marketing for document management activities. Botezatu joined Xerox in 2000 and held several positions in sales, services, operations and management. In 2011, he became strategic account operations director after heading up the document management externalization services division.

---

---

|

Daily Info

Dentons announces partnership with a Chinese law firm

With 6,500 lawyers and professionals in 120 locations, new firm answers clients' call for broader experience, deeper business knowledge and greater cultural insight around the...

PwC: M&A worth recorded 1.2 billion Euro in 2014

The market in Romania recorded mergers and acquisitions worth some 1.2 billion Euros in 2014, a level similar to that in 2013, according to a PwC Romania study.

MCV Report for Romania to be published today

The MCV reports for Romania and Bulgaria will be discussed today in the Commissioners College and will be published the same day, the spokesperson for EC, Mina Andreeva announ...

Van Groningen, Raiffeisen: We do not agree with administrative measure of credit conversion at another exchange rate

The conversion in lei of credits in Swiss francs as a result of an administrative measure is not accepted by banks as it is not necessary in all cases while costs affect depon...

GfK: Romanian confidence in economy prospects increased in 2014

2014 was the best year since the beginning of the crisis for the Romanian confidence in financial and economic prospects, incomes were stable, while the number of people who s...
advertising
---
advertising
---
More on News
Romanians elect Klaus Iohannis their new president for the next five years

Klaus Werner Iohannis, ethnic German and Sibiu mayor won the second and final round of presidential run-off of November 16 against his opponent, current prime minister Vict...
Eurostat: Romania to register the highest GDP growth in the EU in Q3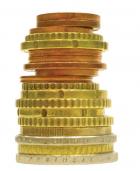 In early November, Romania recorded the highest GDP growth in the European Union (EU) in the third quarter of this year, of 1.9 per cent, in comparison with the previous qu...
Transelectrica inaugurates 220/110 kV Barbosi station
In late October, the National Company for Power Grid Transelectrica inaugurated the 220/110 kV Barbosi station in Galati with the completion of refurbishment works
1 Comment
30 million Euro in oil fuel deposits in Tazlau
In mid-November, OMV Petrom, part of the Austrian OMV Petrom group, the largest oil and gas producer in Southeastern Europe, announced it would invest about 30 million Euro...
Oradea municipality invests four million Euro in geothermal energy

In early November, Oradea municipality announced that it had signed a geothermal energy recovery project in order to produce heat, a project worth over four million Euro (1...
1 Comment
Infrastructure deliveries status this year: less than half compared to 2013

The Romanian National Company of Motorways and National Roads (CNADNR) announced it would deliver 56 km of highway by year-end, less than half compared to 2013, when 119 km...
1 Comment
Competition Council approves the acquisition of Promenada Mall worth 148 million Euro by NEPI

New Europe Property Investments (NEPI) has been negotiating the purchasing of Promenada Mall in Bucharest worth 148 million Euro from Raiffeisen Investment