Exclusive

Danu Temelie, Euro Mini Storage: We are constantly analyzing new locations that could potentially be added to our network

This year, Euro Mini Storage bids on expansion. After an investment of EUR 150.000 in the expansion of their actual location, Danu Temelie, managing partner at Euro Mini Storage said that they are analyzing new locations that could potentially be added to the network. "We will continue focusing on looking for suitable locations in the Bucharest area", said Temelie. The Euro Mini Storage was rented over 90 percent until the expansion and now, with the next units added, is about 60 percent rented. The minimum rental period is 30 days and the average stay is about 9 months. The tenants are a mix of private individuals and small companies. "As it happened in every business and every area, 2011 was a challenging year. While being in full recession, we had to become more creative, to find revenue and work aggressively at cutting unnecessary expenses," Danu Temelie told The Diplomat-Bucharest about the last year challenges. According to him, the general recession forced people and businesses to rethink how they spent/invested money. "Considering that, a new service such as self-storage was at the bottom of their list, therefore we had to fight hard even to become noticed – we developed special offers, special prices," added.

---

---

|

Daily Info

Agerpres awarded with Cultural Distinction Diploma from Romanian Academy

The National News Agency Agerpres has received the Cultural Distinction Diploma on behalf of the Romanian Academy, in the debut of the Romanian Academy Prizes awarding festivi...

AXA sells its Romanian operations

AXA announced today it has entered into an agreement with Certinvest and SIF Transilvania to sell its Life &Savings insurance operations in Romania and exit the Romanian marke...

JLL report: Bucharest, the 30th in the top of European retail destinations

Bucharest ranks 30th among the most attractive 57 cities in Europe in terms of the interest of international retailers for expansion, after Budapest and Warsaw, and 25th as re...

Starbucks opens new coffee shop at Hanul lui Manuc

American coffee shop chain Starbucks will open Friday one coffee shop in downtown Bucharest, Hanul lui Manuc, reaching an 11-unit network countrywide, after it closed down the...

Hercesa sells plot of near 13.000 sqm in Bucharest

Estimated as one of the largest land transactions of this year, the Spanish company Hercesa acquired a 12.700 sqm plot in western Bucharest, in Carrefour Orhideea area, to rea...
advertising
---
advertising
---
advertising
---
advertising
---
More on News
Romanians elect Klaus Iohannis their new president for the next five years

Klaus Werner Iohannis, ethnic German and Sibiu mayor won the second and final round of presidential run-off of November 16 against his opponent, current prime minister Vict...
Eurostat: Romania to register the highest GDP growth in the EU in Q3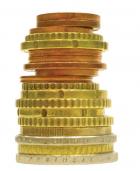 In early November, Romania recorded the highest GDP growth in the European Union (EU) in the third quarter of this year, of 1.9 per cent, in comparison with the previous qu...
Transelectrica inaugurates 220/110 kV Barbosi station
In late October, the National Company for Power Grid Transelectrica inaugurated the 220/110 kV Barbosi station in Galati with the completion of refurbishment works
1 Comment
30 million Euro in oil fuel deposits in Tazlau
In mid-November, OMV Petrom, part of the Austrian OMV Petrom group, the largest oil and gas producer in Southeastern Europe, announced it would invest about 30 million Euro...
Oradea municipality invests four million Euro in geothermal energy

In early November, Oradea municipality announced that it had signed a geothermal energy recovery project in order to produce heat, a project worth over four million Euro (1...
1 Comment
Infrastructure deliveries status this year: less than half compared to 2013

The Romanian National Company of Motorways and National Roads (CNADNR) announced it would deliver 56 km of highway by year-end, less than half compared to 2013, when 119 km...
1 Comment
Hasan Ali Yardimci

Hasan Ali Yardimci has been named general manager of Romanian domestic goods producer Arctic in October this year, replacing the former manager Iavorschi who becomes intern...