Subway opens in Iulius Mall Cluj

Following the partnership established by the American chain of restaurants with Iulius Group, owned by Romanian businessman Iulian Dascalu (photo), Subway will open a 80 sqm unit within Iulius Mall in Cluj-Napoca, according to a statement of the commercial center.

The unit will be opened in the spring of this year, being the first unit launched by the American chain in Western Romania. Though, the first unit to be launched by Subway will be in Eastern Romania, at Iasi, where Subway will open a restaurant within the commercial compound Palas Iasi, to be launched in April this year. For Romania, the Americans from Subway have plans to open eight restaurants in Romania in 2012. Palas Mall, will have a leasable area of 47,500 sqm and will include 132 shops, food court with 1,300 seats,Village Cinemas with 9 rooms and one VMAX, cafes, international restaurants, supermarket Auchan, children's play areas and various entertainment opportunities.Subway restaurant will be positioned at the entry into Palas Mall and will occupy an area of 90 square meters, according to a press release of Iulius Group. Founded in 1965, in Connecticut, USA, Subway now has over 36,000 restaurants in 98 countries, the largest chain of fast food restaurants in the world.

---

---

|

Daily Info

Dent Estet spreads out of Bucharest with new clinic at Timisoara

The opening of the new clinic required EUR 150.000 according to release of the company. This would be the third specialized unit of the company, after Dent Estet for Kids lauc...

KPMG: A Guide to Romanian Oil and Gas Taxation

Taxation has become a more and more demanding issue for companies in the oil and gas industry, especially after the introduction of additional taxes starting from 1 February 2...

EY Romania strengthens its team of lawyers with experts in the management of tax dispute resolution

Emanuel Bancila and Alex Slujitoru join the EY team as Executive Director and, respectively, Manager in the Tax and Legal Department. Previously, both have occupied similar po...

Romania parliament rejects new mining framework

The House of Parliament in Romania rejected revisions yesterday during a late-night meeting to general mining legislation that could have enabled Canadian company Gabriel Reso...

PwC: Gold, silver and copper price report 2014

After a very poor performance in 2012 and 2013, when the price of gold plummeted from the peak reached in 2011 of $1,900 per ounce to around $1,200, gold producers are mildly ...
advertising
---
advertising
---
advertising
---
advertising
---
advertising
---
advertising
---
advertising
---
More on News
PM says cash for Drumul Taberei-Universitate underground route in place

Funding for the Drumul Taberei-Universitate underground route is fully secured from budget resources, Prime Minister Victor Ponta announced in October, on a visit to the co...
Vola.ro ranks first in Deloitte's CE Technology Fast 50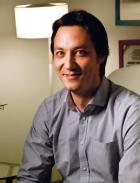 Local online tour company Vola.ro was ranked in first place for the third time in a row in the Deloitte Central Europe Technology FAST 50 study, where the fastest-growing t...
Iasi-Ungheni pipeline agreement signed

Romania's Deputy Prime Minister Liviu Dragnea and his Moldovan counterpart Valeriu Lazar have signed a contract for the Iasi-Ungheni pipeline, which will connect the nation...
Coca-Cola invests EUR 22 million in Ploiesti
The Coca-Cola Company, along with its second biggest bottler, Coca-Cola HBC, inaugurated in late October a new bottling line in Ploiesti for the Cappy Pulpy soft drink
Anca Roscaneanu

has been appointed GM of insurance broker and consultancy company Gras Savoye Romania. The new manager brings over 10 years of experience in the field of insurance. She is ...
Sova: Four motorway sections to be launched in December

Four motorway segments will be ready in December, according to Dan Sova, Minister Delegate for infrastructure projects of national interest and foreign investment
TriGranit Management Corporation returns to Romania with Atrium project
TriGranit Management Corporation (TGM) is re-entering the Romanian shopping center market with the announcement of a full property management mandate for Atrium Center, its...