The real state of office real estate

A few years ago developers were eagerly building office space. Now the vacant stock is generating total monthly losses of EUR 6 million for its owners By Roxana Cristea

However, builders and agents are optimistic and hope that in the near future the market will recover, after big companies announced their arrival in Romania, the construction of new projects began and the market started to see pre-lease contracts again.

"Soon we will start to build a new project in Piata Presei Libere – a 26-floor green office building of 35,000 sqm which will require an investment of about EUR 60-70 million," Shimon Gallon, general manager of GTC, told The Diplomat-Buchare...

To continue reading this article you have to be registered

---

---
advertising
---
advertising
---
advertising
---
advertising
---
More on Features
Waving the Dutch flag (on Romanian business land)

As the leader in terms of foreign direct investment in Romania for more than ten years, the Netherlands is constantly seeking new opportunities in terms of bilateral cooper...
Advising Romania - Romania's consultancy market then and now

Romanian companies are gearing up to meet EU standards and western levels of competition, and they will always need tailor-made solutions to help them succeed in a changing...
Boran, BSTDB, talks about Romanian agribusiness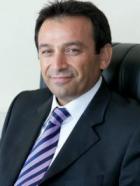 The Black Sea Trade and Development Bank (BSTDB) has provided a total of 52 million Euro to three agribusiness projects in Romania so far. Mustafa Boran, vice president ban...
Romanian Energy Awards 2014: may the best player win

The Diplomat – Bucharest rewarded and celebrated the best performances of the most prominent companies and managers in the local energy sector during the "Romanian Energy...
Business services at full speed. When will the radar catch them?

Cost-efficiency with staff, geographical location, market size and high labour competences make Romania one of the most looked for destinations in terms of the business ser...
Agrifinance: finding soil-utions

Romanian agriculture must be financially supported in order to develop properly and to reclaim its status as the 'breadbasket of Europe'. The aim is high and the road is ha...
Hypermarket, supermarket and cash & carry chains open 1,500 units amid economic turmoil

In the six years since the economic slump began, the Romanian retail market has undergone an extremely difficult and challenging episode, though the decline of consumption ...