Cultivating Romania's agri potential

With difficulties in accessing loans, no state-run research centres, unhelpful agricultural policies and almost no voices speaking up for Romanian interests in European forums, the local agricultural scene could fall 20 years behind against the European market if urgent measures aren't taken. Over 130 decision makers from state institutions joined Romania's top farmers and landowners to debate the pressing

Ineffective policies in the agricultural sector, the lack of a transparent exchange of information between financial institutions, the authorities and the beneficiary – the Romanian farmer – the low investment yields on this sector and the need to build farmers' alliances and associations in order to access loans more easily and quickly are just some of the current issues facing Romanian agriculture.

Loans for the sector are available both through banks and loan institutions such as the Na...

To continue reading this article you have to be registered

---

---

|

Daily Info

The state of the economy is a reflection of public policy, says FIC

The Foreign Investors Council (FIC) considers that recent negative economic data which drew the attention of politicians are the result of legislation that was adopted without...

Banca Transilvania to sell 350 million Euro worth of bonds

Romanian lender Banca Transilvania wants to sell subordinated bonds worth 350 million Euro, with a 10-year maturity and a fixed or variable interest rate.

Romanians want more EU efforts for stability in economy and combat of corruption

Romanians want the European Union to put more efforts for the stability of the economy, the reduction of corruption, public policy and education, according to a survey by the ...

Office spaces are being adapted to millennials' requirements, says Colliers

One third of Central and Eastern European professionals (CEE) - Poland, the Czech Republic, Slovakia, Hungary, Romania, Bulgaria - believe their workplace will change over the...

Bucharest reached over one million employees this year, says C&W Echinox

The number of employees in Class A and B office buildings in Bucharest reached around 250,000 at the end of last year, while the total number of employees in the Capital excee...
advertising
---
advertising
---
advertising
---
advertising
---
More on Features
Rising potential for green developments

With GDP growth outperforming neighbouring CEE countries by a significant extent, 2017 was very good for the real estate market in Romania, especially for the office, inves...
EnergyPal: The market must invest in innovation and develop worker qualifications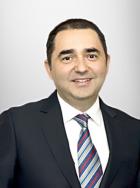 Romania's facility management sector in 2017 has seen changes in terms of increased market dynamic due to new office developments and also logistic sector growth, according...
Romanian office market ripening, in both leasing and acquisition

From the investment standpoint, lower rates of return and increased liquidity lure the investors, Andreea Paun, Managing Partner, Griffes said in an interview for The Diplo...
ISS: External FM market volume will grow as more Western European FM companies open subsidiaries in Romania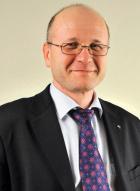 In the last few years as well as in 2017, the Romanian FM market has been in the process of maturing, focusing more and more on quality, efficiency and added value, demandi...
Digital Finance - driving force for the banking industry

Digitalization is radically transforming the banking industry, enabling new products, services and business models. This transformation will take time to complete, forcing ...
Global efforts to develop low-carbon, energy-efficient solutions

Interview with Robert Tudorache, Secretary of State, Ministry of Energy
Fresh Delivery (P)

Up to speed with the courier sector in an interview with Gian Sharp, CEO at Urgent Cargus