Animal rights groups: Bucharest stray dog problem could be solved by 2012

Bucharest could solve its stray dog problem by late 2012 if a consistent programme of capturing, neutering and releasing dogs continues unopposed, according to animal rights groups

However the Bucharest City Hall believes that the capital can only control the dog numbers with the addition of an animal shelter to house up to 20,000 strays.
Currently Austrian charity Vier Pfoten is working with Bucharest City Hall's Authority for Supervising Animals (ASPA) on a city programme which sees the the capture, sterilisation and release of stray dogs back to the place where they were picked up.
The charity and City Hall reached a deal last September, after Bucharest Mayor Sorin Oprescu agreed to stop allowing the killing of street dogs.
"If we are working consistently - with enough resources to keep going at a steady pace of castration and neutering of around 100 a day - we could solve the problem in two years," says project coordinator of Vier Pfoten Romania, Anca Tomescu.
Meanwhile ASPA general director Robert Lorentz argues the new project is making a difference, but says that this will not be enough to "solve the problem".
A major issue is that dogs are entering this city from the outskirts of Bucharest - especially from the county of Ilfov, which has no policy on sterilising dogs.
ASPA currently has two shelters in Bucharest which house up to 225 dogs, but is planning to boost this with a mega-shelter which could host 20,000 dogs.
The plan is to renovate a broken-down 1960s Institute of Agricultural Research close to the city as a home for stray hounds.
Vier Pfoten estimates there are around 15,000 to 25,000 stray dogs in Bucharest - however ASPA estimates this figure is double. Both agree that around half the canine population are neutered.
Lorentz says ASPA has killed no street dogs since the City Hall and Vier Pfoten signed the deal. ■


---

---

|

Daily Info

evoMAG estimates 20 per cent sales growth at new school year start

Online retailer evoMAG announced the launch of the campaign 'Back to School' between August 22- September 3, and estimates a 20 per cent sales growth compared to the previous ...

Vienna Insurance Group posts 221 million Euro profit in the first half of 2017

Vienna Insurance Group reached a profit before taxes of around 221 million Euro (9.6 percent increase) in the first half of 2017, with all figures showing improvement, a press...

Commercial property investments in Romania reached 530 million Euro in the first six months

In H1 2017, the total volume invested in commercial property in Romania reached 530 million Euro, compared to 370 million Euro during H1 2016, a 43 per cent increase, accordin...

AFI Europe Romania posts increasing net operating income in H1 2017

AFI Europe Romania published its H1 2017 financial results, generating a Net Operating Income (NOI) from its income producing assets in Romania of 25 million Euro in H1, repre...

Bonds of Globalworth will start trading on Bucharest Stock Exchange on July 31

Bucharest Stock Exchange (BVB) informs that the bonds of Globalworth will start trading on the main market on July 31, 2017, and are defined by the following: 5,500 bonds, nom...
advertising
---
advertising
---
advertising
---
advertising
---
advertising
---
More on News
Over 19,000 business plans submitted for Start-Up Nation program

Start-Up Nation Government program attracted over 19,000 business plans and a new edition will take place next year, said Ilan Laufer, Minister for the Business Environment...
Sorin Grindeanu hails the support for CVM lifting before 2019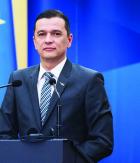 Prime Minister Sorin Grindeanu met at Victoria Palace with the European Commission President Jean-Claude Juncker. The meeting was also attended by the Public Finance Minist...
PM Sorin Grindeanu: 5.7 per cent economic growth - confirmation that the measures taken by the Government are the right

The 5.7 percent economic growth registered in the first quarter of 2017, as compared to the first quarter of 2016, an evolution which exceeds the expectations of analysts a...
President Iohannis to hold political consultation to designate future PM

Parliamentary parties are invited today to the Cotroceni Presidential Palace for consultations with President Klaus Iohannis over the designation of the future prime minist...
New law on ports administration would be very damaging for Romanian state budget, Fondul Proprietatea says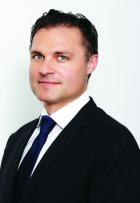 Fondul Proprietatea is concerned by the renewed steps to approve the draft law amending the Government Ordinance on ports administration, which was re-examined and approved...
EIB lends one billion euro to Romania for transport infrastructure projects

The European Investment Bank (EIB) is lending one billion Euro to co-finance with European Structural and Investment Funds priority transport infrastructure projects totall...
New trading symbol for Patria Bank shares on Bucharest Stock Exchange

Patria Bank shares, a credit institution that operates on the Romanian banking sector, are traded under a new symbol on the Bucharest Stock Exchange (BVB) market, following...