Spain shows education key to Roma integration

With prejudice and indignation rife across Europe following France's expulsion of Roma to Romania, Spain has emerged as a successful test case for the long-term integration of the troubled ethnic group

In a season where Italy, France and Germany have received criticism from human rights groups for their treatment and expulsion of the Roma minority, Spain has emerged as a shining EU example of how to deal with an ethnic group which has a complicated relationship with modern European life.

The Spanish 'Gitanos' suffered extreme prejudice during and immediately after the Franco regime 35 years ago, but a combination of investment using European Union funds and enlightened social work has ens...

To continue reading this article you have to be registered

---

---

|

Daily Info

Car market to slow down

Romania's new car registration fell 11.3 percent in the first quarter of 2013, reaching 12,387 units, a slightly stronger decline than the EU average, according to the Europea...

Residential complex to be built in Northern Bucharest

Read Sea Group and Shikun & Binui RED joint venture have started the construction of a residential complex in Northern Bucharest neighborhood Aviatiei, an investment worth EUR...

Brasov sees new solar park

Energreen Investment Europe has acquired a 17 MWp photovoltaic park in Brasov

Medicine and law, a necessary dialogue

Sumptuous book launching event and debate meeting focused on health law topics

ALD Automotive fleet up 13 percent

This year, ALD Automotive, a full service operational leasing company, intends both to launch new services for their clients and to increase its fleet by 13 percent compared t...
advertising
---
advertising
---
More on Features
Dutch firms shift focus from cheap to skilled labor on local market

Among the various changing factors on Romania's political and economic scene are certain stable aspects on which the country should capitalize, officials say. Hans Smaling,...
Dutch companies bounce back on local market

The Netherlands is one of the main sources of foreign investment on the domestic market, ranking top on December 31, 2011, with nearly EUR 12 billion of investments in Roma...
2 Comments
Lending expertise to entertainment

One's professional path does not always go in a straight line, but may have unpredictable twists and turns - something to which Haluk Kurcer can certainly attest.
Building bridges, changing perceptions

In the first decade since the fall of communism 23 years ago, an obsessively asked question was, "What have you done in the past five years?" With 2012 marking five years s...
Romania. The final frontier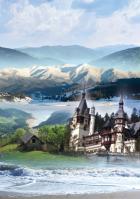 It's anniversary time, with Romania celebrating its national day at a time when its image is coming into serious question at an international level. This month is also an a...
Sisterhood of the Danube

They say size does matter when it comes to capitalizing on business and diplomatic ties, and the size of Austrian investments in Romania has made headlines in the recent pa...
Romania's PV market: an overview

by Zoltan Nagy, General Director of the Energy Efficiency Regulatory Department at the Romanian Authority for Energy Regulation (ANRE)