Spain shows education key to Roma integration

With prejudice and indignation rife across Europe following France's expulsion of Roma to Romania, Spain has emerged as a successful test case for the long-term integration of the troubled ethnic group

In a season where Italy, France and Germany have received criticism from human rights groups for their treatment and expulsion of the Roma minority, Spain has emerged as a shining EU example of how to deal with an ethnic group which has a complicated relationship with modern European life.

The Spanish 'Gitanos' suffered extreme prejudice during and immediately after the Franco regime 35 years ago, but a combination of investment using European Union funds and enlightened social work has ens...

To continue reading this article you have to be registered

---

---

|

Daily Info

Continental Tires Timisoara reports over 140 million tires produced in Timisoara

Continental Tires Timisoara operates in Romania for more than 14 years, when we started with a Greenfield investment and 200 employees. Gradually, we increased our production ...

OMV Petrom completes Petrobrazi Ploiesti refinery refurbishment with 600 million Euro

The oil company OMV Petrom announced on Saturday the completion of the upgrading programme of the Petrobrazi Ploiesti refinery, after investments of 600 million Euro developed...

Huawei plans EUR 130mln turnover in Romania this year

Huawei Technologies Romania aims to post EUR 130 million turnover this year, a slight growth over 2013, when the company registered EUR 127 million.

Rudolf Lukavsky: Companies from Austria invest 10.9 billion Euro in Romania

Austrian companies investments in Romania total 10.9 billion Euro and represent 18.5 per cent of the total foreign direct investments made in Romania, Rudolf Lukavsky, commer...

PwC: Infrastructure expenses will grow by 5 per cent until 2025

Expenses with infrastructure in Romania will grow by 5% until 2025, more rapidly than in Western Europe, but slower than at global level, the total amount allocated reaching 3...
advertising
---
advertising
---
advertising
---
advertising
---
advertising
---
advertising
---
advertising
---
More on Features
Romania, French investors' bon ami?

The second-largest economy in Europe and fifth in the world, France is the fourth-biggest investor on Romania local market, injecting more than seven billion Euro last year...
Courier and postal services: are all the bells ringing?

What was once a knock on the door, two- to three-day delivery time and human contact, is now smart parcel tracking systems, same-day delivery and all-electronic interfaces....
US investments in Romania: The best is yet to come

A traditional partner in business is something to cherish and maintain, as with any old good friendships. Since Romania has long been a target market for investments in the...
Waving the Dutch flag (on Romanian business land)

As the leader in terms of foreign direct investment in Romania for more than ten years, the Netherlands is constantly seeking new opportunities in terms of bilateral cooper...
Advising Romania - Romania's consultancy market then and now

Romanian companies are gearing up to meet EU standards and western levels of competition, and they will always need tailor-made solutions to help them succeed in a changing...
Boran, BSTDB, talks about Romanian agribusiness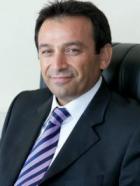 The Black Sea Trade and Development Bank (BSTDB) has provided a total of 52 million Euro to three agribusiness projects in Romania so far. Mustafa Boran, vice president ban...
Romanian Energy Awards 2014: may the best player win

The Diplomat – Bucharest rewarded and celebrated the best performances of the most prominent companies and managers in the local energy sector during the "Romanian Energy...