Spain shows education key to Roma integration

With prejudice and indignation rife across Europe following France's expulsion of Roma to Romania, Spain has emerged as a successful test case for the long-term integration of the troubled ethnic group

In a season where Italy, France and Germany have received criticism from human rights groups for their treatment and expulsion of the Roma minority, Spain has emerged as a shining EU example of how to deal with an ethnic group which has a complicated relationship with modern European life.

The Spanish 'Gitanos' suffered extreme prejudice during and immediately after the Franco regime 35 years ago, but a combination of investment using European Union funds and enlightened social work has ens...

To continue reading this article you have to be registered

---

---

|

Daily Info

Mazars: The local economy must deliver trust to investors

Rene Schob, Partner, Head of Tax Advisory Services of Mazars Romania thinks that the level of trust in Romanian economy is foremost for investors: The key influence on our bus...

Strauss Coffee gains market share after taking over Amigo

Strauss Coffee, the producer of Doncafe becomes second on the local market of soluble coffee, after Nestle, after the company announced the taking over of the coffee brand Ami...

Perfect Tour posts business rise by 23 per cent

Perfect Tour travel agency registered a 23 per cent business increase in the first 6 months, compared to the same period of 2013, the company announced. At the same time the c...

Aro Palace plans selling the Brasov Fortress

Aro Palace, owner of Brasov Fortress, the city's flagship (Cetatea Brasovului) plans to sell it for 3.5 to 4 million Euro and runs negotiations with Brasov mayorship, accord...

Operational leasing market boosts over 45.000 leased cars in Q2 this year

The operational leasing market exceeded the level of 45.000 leased vehicles in Q2 of this year, according to data provided by Association of Operational Leasing Companies (ASL...
advertising
---
advertising
---
advertising
---
advertising
---
More on Features
Waving the Dutch flag (on Romanian business land)

As the leader in terms of foreign direct investment in Romania for more than ten years, the Netherlands is constantly seeking new opportunities in terms of bilateral cooper...
Advising Romania - Romania's consultancy market then and now

Romanian companies are gearing up to meet EU standards and western levels of competition, and they will always need tailor-made solutions to help them succeed in a changing...
Boran, BSTDB, talks about Romanian agribusiness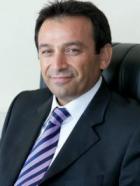 The Black Sea Trade and Development Bank (BSTDB) has provided a total of 52 million Euro to three agribusiness projects in Romania so far. Mustafa Boran, vice president ban...
Romanian Energy Awards 2014: may the best player win

The Diplomat – Bucharest rewarded and celebrated the best performances of the most prominent companies and managers in the local energy sector during the "Romanian Energy...
Business services at full speed. When will the radar catch them?

Cost-efficiency with staff, geographical location, market size and high labour competences make Romania one of the most looked for destinations in terms of the business ser...
Agrifinance: finding soil-utions

Romanian agriculture must be financially supported in order to develop properly and to reclaim its status as the 'breadbasket of Europe'. The aim is high and the road is ha...
Hypermarket, supermarket and cash & carry chains open 1,500 units amid economic turmoil

In the six years since the economic slump began, the Romanian retail market has undergone an extremely difficult and challenging episode, though the decline of consumption ...