Final solution proposed for Bucharest's stray dogs

Bucharest's massive stray dog population face a massacre under a new law proposal from Bucharest prefect Mihai Atanasoaei

Amendments include provisions to kill sick and aggressive dogs and those in shelters who are not adopted after seven days. If passed, the new proposals are likely to cause international outrage. According to the prefect, the proposals are in line with EU legislation and attempt to solve public health issues as well as cut costs. Pro-dog NGOs claim there are 40,000 stray dogs in the capital, while the local Government claims there are 100,000 – the true number is unknown. Bucharest Mayor Sorin Oprescu opposes the proposals. He backs the ongoing project by pro-dog NGOs of picking up stray dogs, sterilising them and then placing them back on the street.

---

---

|

Daily Info

Number of employees working in modern offices in Bucharest and large cities expected to reach 300.000 by yearend

According to the latest research conducted by real estate consultant DTZ Echinox, the modern office spaces in Bucharest and large regional Romanian cities accommodate over 250...

Carmen Adamescu, EY Romania: The key of city transportation planning in Bucharest might be a telephone

According to a study conducted by EY, due to the city transformation towards busier and busier transportation services and traffic and population accumulation, now it is a per...

Continental invests six million Euro in a new R&D center in Brasov

Continental AG, the leading German automotive manufacturing, inaugurated on Tuesday a new center for research and development (R&D) in Romania at Brasov, following a 6 million...

Arctic has new CEO

Turkish group Arçelik Group announced the appointment of Nihat Bayız as the new CEO of Arctic, producing home appliance products.

Lantmannen Unibake to acquire hamburger bun business in Romania

International bakery group Lantmannen Unibake announces the acquisition of Romanian company Frozen Bakery Products SA, a hamburger bun bakery in Bucharest, Romania, today owne...
advertising
---
advertising
---
advertising
---
advertising
---
advertising
---
advertising
---
More on News
Four new ministers at Transports, Communications, Education and Relations with Romanians Abroad

July brought novelties in ministerial structure, with Prime Minister Dacian Ciolos discharging four ministers: Dan Costescu (Transports), Marius Bostan (Communications), Ad...
John Griffin, Australia's Ambassador to Romania

"I want to promote Romania as a potential destination for Australian investors"
SAP Romania will reach 500 employees by the end of the year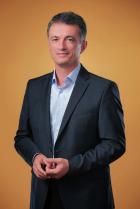 SAP Romania will employ another 100 specialists by the end of the year in its all three centres located in Bucharest, Timisoara and Cluj-Napoca.
Orange launches convergent services in more than 90 cities on the local market

After the launch in Cluj-Napoca, Iasi and Timisoara, Orange expands nationally the range of services for households, targeting more than 90 cities.
Telus International to employ up to 550 specialists in Romania this year

Telus International will increase its headcount in Romania by more than 80 per cent this year.
Transgaz and Transelectrica to sign agreements with specialized companies in Vietnam

During the visit of Dacian Ciolos, Prime Minister of Romania, to Vietnam in mid-July, Transgaz and Transelectrica signed Memoranda with specialized companies, the Energy fi...
Wizz Air invests 100 million Euro in its Bucharest base
In late May, Wizz Air announced the increase of its transport capacity by adding a new aircraft to its Bucharest base. Starting November 2016, the Romanian capital will hav...